Mafia Wars
Mafia Wars was a crime-genre, social multi-player game developed by Zynga. It started out with an initial player base of 45 million users and around 100,000 daily users, making it one of the most popular games ever made.
As a full-stack software developer at Zynga, I worked with a multi-disciplinary team consisting of PMs, Producers, Game Designers, Artists, UI/UX and Narrative Designers developing and shipping features focusing on player-retention and monetization by:
Writing efficient, elegant backend code in PhP.
Front-end development using HTML, CSS, JavaScript, Ajax and Jquery.
Writing Automation Tools on my own time to reduce time spent by Developers and Quality Assurance on cadences/content refreshes. Working on a HelpShift Module to increase efficiency with which are Community Services team worked.
Using Agile Methodologies for quick product development and delivery.
After becoming only the third developer on Mafia Wars to win the 'Emerging Star' award for outstanding work by a new employee, in my first quarter, I became the development lead on Mafia Wars overseeing its sundown.
As team lead I was in charge of a Software Developer, Software Development Intern and a 4 member Quality Assurance team. During this period, I was responsible for conducting Scrum and reported directly to the Director of Engineering on FarmVille I and Mafia Wars.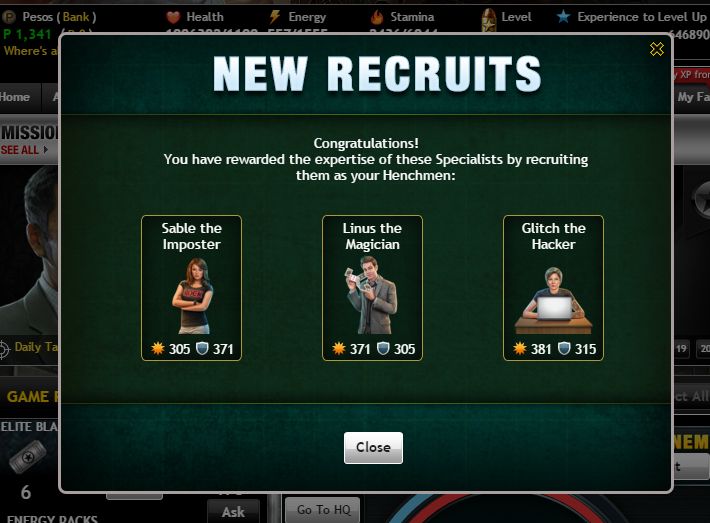 I was a non-playable character in Mafia Wars - Linus the magician! 🃏✨